Early Purchase Bonus for "Pokémon Legends: Arceus" revealed!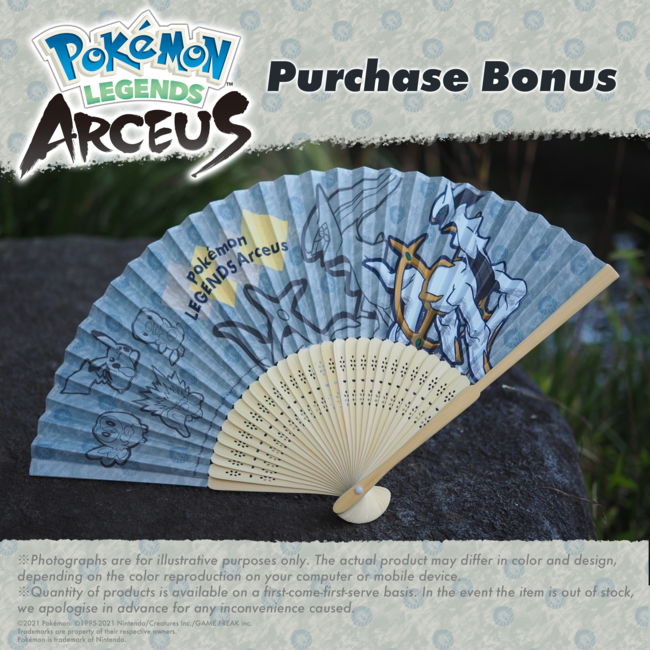 Players who purchase "Pokémon Legends: Arceus" will receive a folding fan as an purchase bonus!

The folding fan has a large illustration of Arceus, the mythical Pokémon that is key to the adventure in the Hisui region.
On the left are Pikachu with Rowlet, Oshawott, and Cyndaquil, the First Partner Pokémon in the Hisui region!
It makes a cool room decor too!

Get this memorable item that resembles the Hisui adventure!

※ Photographs are for illustrative purposes only. The actual product may differ in color and design, depending on the color reproduction on your computer or mobile device.
※ Quantity of products is available on a first-come-first-serve basis. In the event the item is out of stock, we apologise in advance for any inconvenience caused.